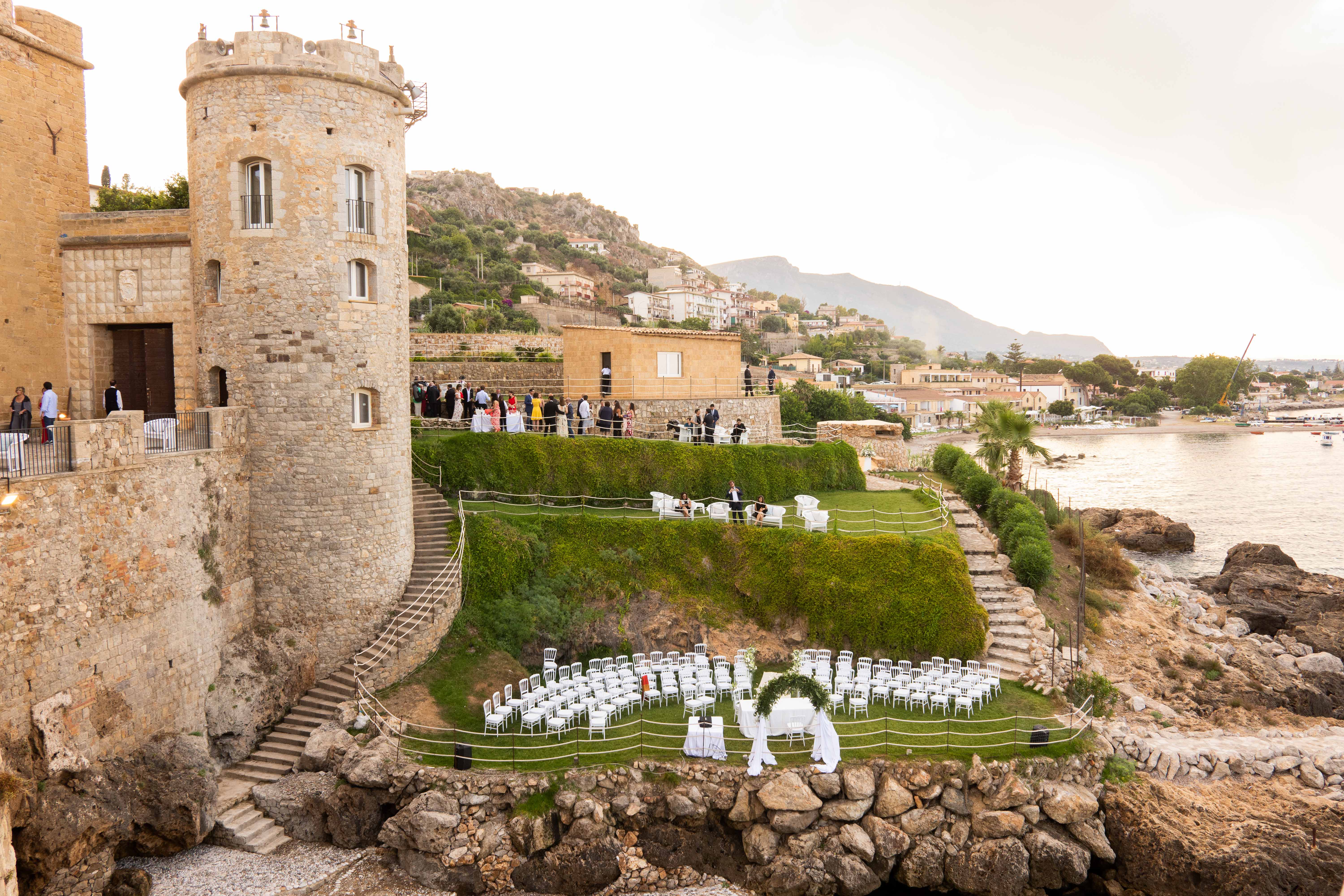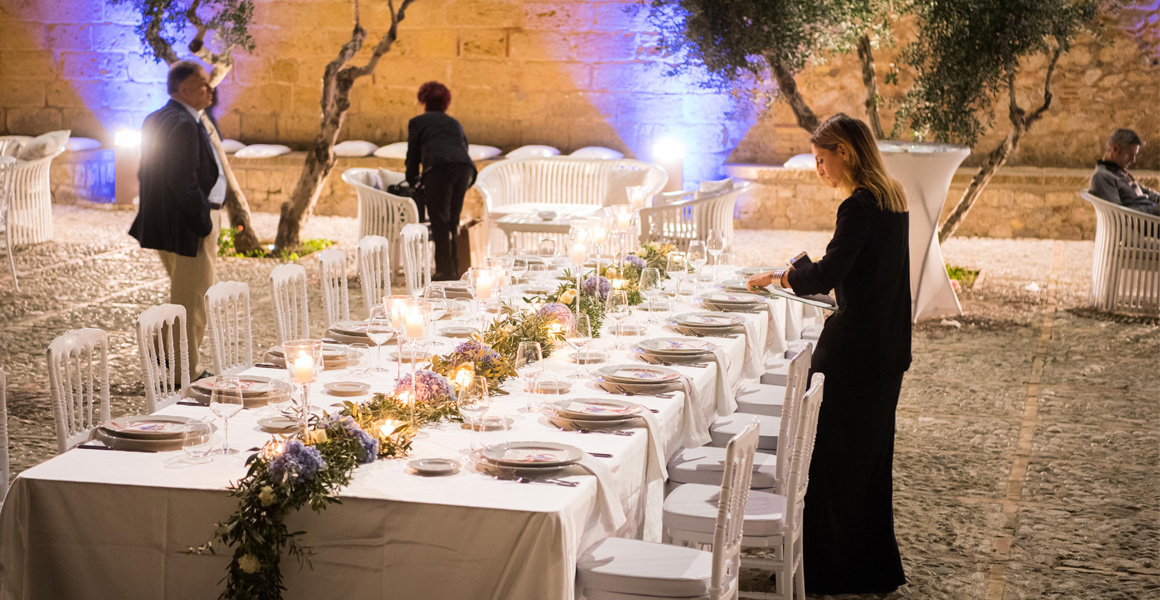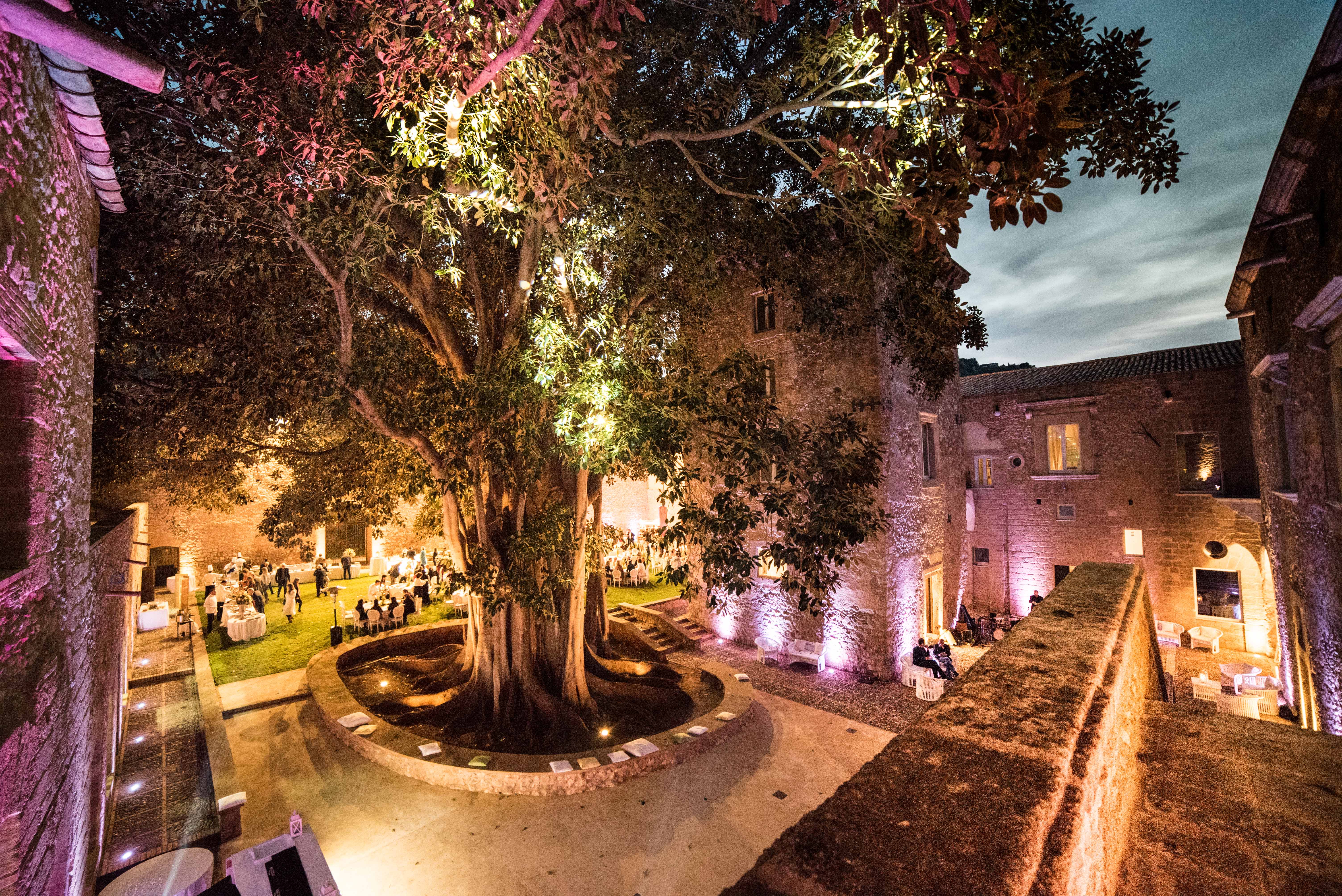 The Castle is located in the small town of Trabia about 30 km from Palermo and overlooks the Palermo coast, giving the sight of a suggestive panorama.
History tells that the first references to the fortress of Trabia date back to 1153. In the fifteenth century Blasco Lanza married Eloisa, heir of Bartolomeo, protonotar of the kingdom, securing the succession of Trabia, of the palace of Palermo and of all the other goods. Over the centuries the castle has been the scene of many events of historical importance, to the point of closely linking its name to that of the last Prince of Trabia, Raimondo Lanza, a truly unique character.
The venue offers you an amazing variety of areas where you can experience the magic of a unique wedding. The elegant reception hall, the terraces overlooking the sea, the splendid gardens, the ancient courtyard on which the Norman tower stands, will receive your guests in a dream setting, with the possibility of organizing an event with more than 500 guests. The structure also still preserves an ancient circular tower that rises on the Prince's terrace, with a suggestive view of the Palermo coast.
Up to 1000 people

Wedding planning

Kitchen and Banqueting

Wedding set ups

Luxury Suite

Private parking

Civil or symbolic ceremony